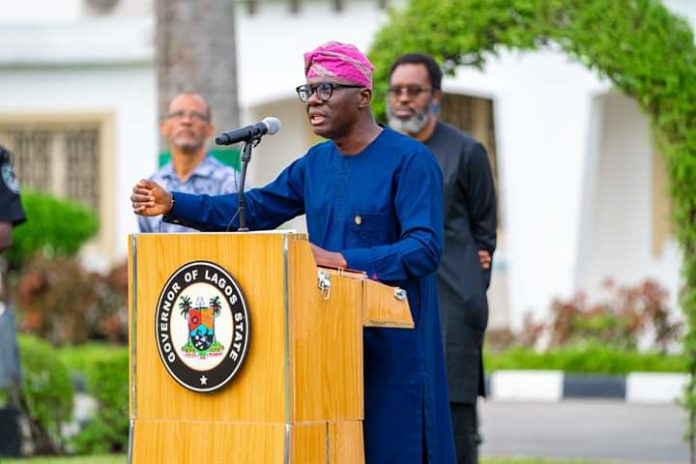 The Lagos State Government has introduced additional initiatives to cushion the effects of the ongoing lockdown, just as it reviewed the Food Relief Stimulus Package to finetune lapses observed during the first round of distribution of the items.
The renewed scheme is in continuation of palliative measures introduced as a result of the emergence of COVID-19 in the State as well as the lockdown that has slowed down economic activity.
Governor Babajide Sanwo-Olu disclosed that in addition to the distribution of food items to the aged, vulnerable and physically challenged, the State Government is opening food kitchens in all the local government councils to provide one meal per day to 100,000 youths, as well as unconditional cash transfer to 250,000 vulnerable residents and economically challenged persons who registered with Lagos State Residents Registration Agency (LASRRA).
"I am pleased to announce additional palliatives for our citizens to further ameliorate the inconvenience occasioned by this extended lockdown. In the next couple of days, we will commence a daily 'Food Kitchen' programme with the target to feed about 100,000 people daily. This will largely target the youths," Sanwo-Olu asserted.
Additionally, the Governor granted three months moratorium to Micro, Small and Medium Enterprises (MSMEs) and Entrepreneurs who need to repay loans obtained from the Lagos State Employment Trust Fund (LSETF).
"All the MSMEs and SMEs that took LSETF loans and got support from other Government's financial incentive programme will enjoy three months moratorium," he said.
Also ordering the release of all private and commercial vehicles impounded from March 1, 2020 to April 14, 2020 for minor traffic offences, Sanwo-Olu directed the Lagos State Traffic Management Authority (LASTMA), Vehicle Inspection Service (VIS) and Task Force to commence the release to owners immediately after the Federal Government lifts the lockdown order.
Sanwo-Olu maintained that over 18,000 people have enjoyed free medical services at all 67 Grade "A" primary and secondary healthcare centres, with over 600 childbirths recorded since the palliative measures were introduced by the State government.
While warning criminals to desist from taking the advantage of the lockdown to engage in armed robbery and unrest in boundary communities, the Governor affirmed that many miscreants have been apprehended and gave an assurance that the Police Special Force will burst criminal gangs breaching the peace in all the affected areas.