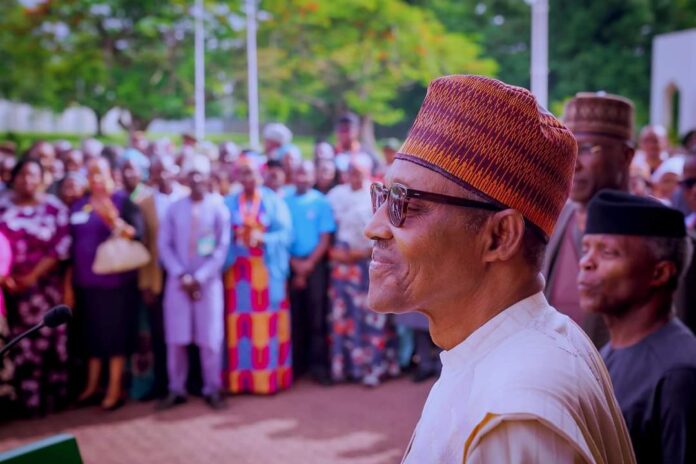 President Muhammadu Buhari has said he looks forward to welcoming ministers who would not see Daura, his hometown in Katsina, as a long distance after May 29.
Speaking at a valedictory session of the Federal Executive Council (FEC) at the Presidential Villa in Abuja on Wednesday, Buhari said he would have enough time to tend to his cattle when his eight-year administration expires on May 29, 2023.
He said he would be excited to devote time to many things he has not been able to do since he assumed office in 2015.
"I also thank God for the strength and for keeping us together," Buhari said.
"I look forward to many of you, disproving that Daura has not become too distant because I am no longer Mr President.
"I will also be happy to do the many things that I have not been able to since May 29th, 2015, one of such is my favourite pastime of taking care of my cattle.
"I wish all of us the best and hope to hear good news whenever any of our names are mentioned. Thank you and God bless the Federal Republic of Nigeria.
"I am proud to say we gave our best", urging support for the President-elect, Bola Tinubu, who is to be inaugurated as substantive president in a few days.
The President, however, commended his ministers for working closely together, despite many odds and challenges and sustaining the synergy that translated into his feats.
Buhari who also met with the members of staff of the State House, appreciated both the senior and junior workers for supporting his administration for eight years.
He stressed that his government had stretched to accommodate the views of workers and to meet some of their needs, within the available resources.