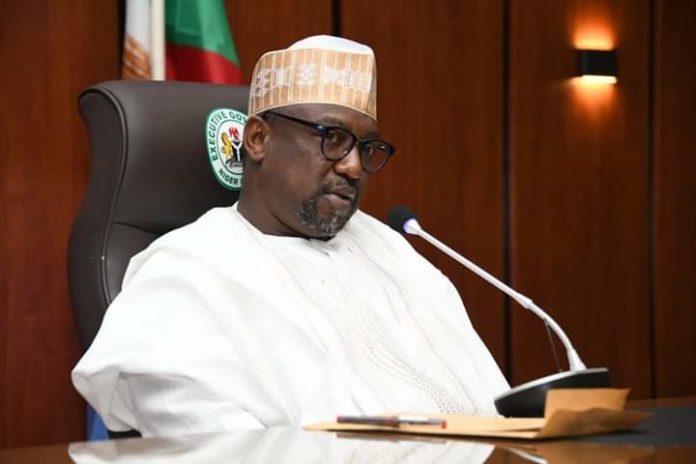 Niger State Government is to collaborate with the National Centre for Disease Control (NCDC) For the establishment of Coronavirus (COVID 19) laboratory testing centre in the state.
Governor Abubakar Sani Bello disclosed this while inspecting the 50-beds Capacity Isolation Centre donated by the El-Amin Foundation in Minna.
Governor Sani Bello who described the State as the gateway from Southwest to Northern parts of the country, said the state needed a laboratory for testing COVID-19 cases to ease the stress of having to send samples to Abuja for analysis.
"But my appeal to NCDC is to assist and help us with at least one testing centre here, as I said earlier on, Niger State as a gateway, may not have the highest population but we have the largest landmass and anyone travelling by road from Southwest and going up North passes through Niger and if for nothing, we are exposed and we have to be prepared", he said.
"At the moment we are trying to work with NCDC to convert one out of the twelve laboratories into a test Centre. I believe we have what it takes because we only need to upgrade.
The Governor solicited the support of NCDC in managing the spread of the disease, saying the state government has provided thermometers for testing people that travel through the borders of the state to other parts of the country.
He then commended the State Ministry of Health and NCDC for their efforts in tackling the COVID-19 cases in the state and the country as a whole
Commissioner for Health Dr. Muhammad Makusidi explained that the 50 beds capacity Isolation centre donated by the El-Amin Foundation will attend to mild cases of the virus, while the one at the Minna General Hospital will handle those with severe cases.