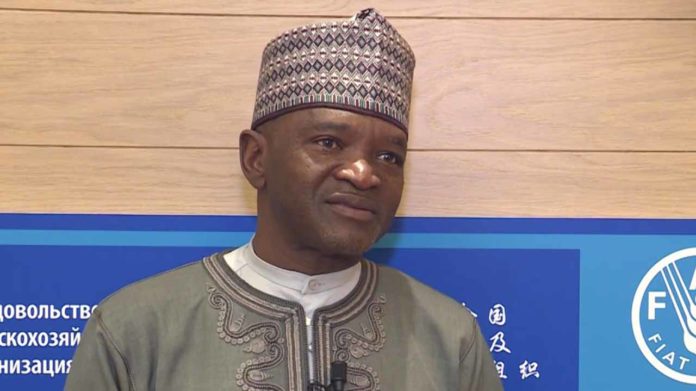 The Presidential Task Force on COVID-19, on Thursday, said it had commenced the decontamination of the Federal Capital Territory to curtail spread of the coronavirus amid the 14-day lockdown ordered by President Muhammadu Buhari.
The Minister of Environment, Dr. Mohammad Abubakar, who spoke during a live briefing of the task force in Abuja, also urged returned personnel from the ministry to be on alert as they might be mobilised to increase manpower.
Abubakar noted that 300 additional volunteers were being assembled, although he did say how many were initially enlisted.
He said, "On the personnel side, we are currently assembling about 300 additional community volunteers that can be trained quickly in terms of advocacy at the grassroots, counselling, and advice as appropriate, especially with regard to hygiene and sanitation.
"Also, we have alerted some of our retired personnel to be in the lookout. If there is need, just as the minister of health is doing, we will also reach out to them and see who we can get to come in and help with respect to this."
Speaking on the decontamination within the FCT, the minister stated that the exercise started on Wednesday in Abuja, including the Federal Secretariat Phase I and II, Head of Service, Office to the Secretary to the Government of the Federation.
Other areas said to have been disinfected were the ministries of Youth and Sports Development, Environment, Works and Housing, Foreign Affairs, and Science and Technology; the Central Bank of Nigeria, the Nigerian National Petroleum Corporation, and the Ecological Fund Office.
He added, "We have acquired additional trucks. This time, we have expanded out collaboration with the police. I spoke with the Inspector General this afternoon and he graciously released 10 specialised trucks that we can use for the fumigation.
"Another agency has also released one truck, and we intend to look at any other agency, military and paramilitary, that has some of these trucks that we can acquire which will make the disinfection, fumigation and decontamination faster."