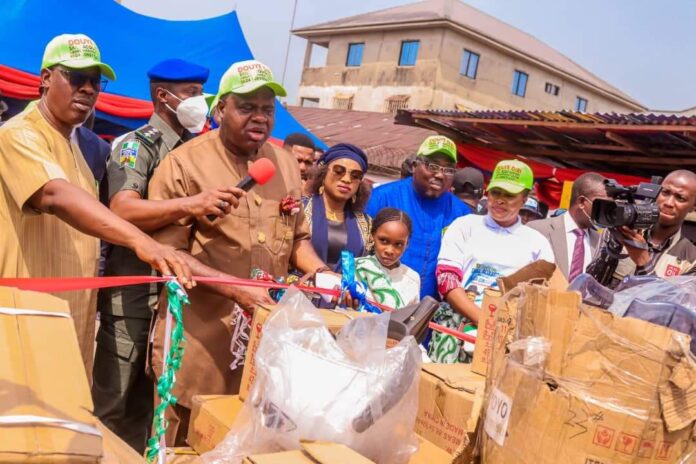 As Gov. Diri assures continuity of programme
calls on Southern Ijaw Youths to shun violence, key into prosperity government
"Indeed, today is one of my happy days, today is one of the prosperous days of this Prosperity Government, to stand for teeming women, youths graduating with skills that they have acquired from this training.
Skills in barbing, knitting, gele tying, soap and perfumes making, solar light installation, shoe making, make-up, and catering among others. Here are your starter packs too. This is what we mean by prosperity.
We will replicate this in all the areas with your proficiency and we will have train the trainer, you will go further to train other people. When you have a vision, you also have people who can fly with your vision, and what Charity Godwin has done, is flying with my vision.
Today, we have created a good environment, as a government and people of Southern Ijaw constituency 4, together we say no to kidnapping, no to crime and criminality, we can be like any other person. So, I like to call on the youths of Southern Ijaw, youths in all the Local Government Areas to shun violence, stay away from unconstitutional and ungoldly acts, that can only bring shame and disgrace to you and your family.
And now, hookup to the prosperity spirit, the prosperity government. Your government is prepared to support you and as I said earlier, this training will not stop. Honourable commissioner trade, honourable commissioner labour, Charity and others are hereby directed to immediately work out more of this trainings."
Photo Credits: Moses Sule and Gabriel Inam Emmanuel